We offer free quotations and advice on all projects, and we can also supply 3D rendererings if required.
Delivery and installation are always completed promptly and timed to suit the client's industry or work schedule.
We offer a comprehensive after-sales service, including repairs, cleaning and modifications.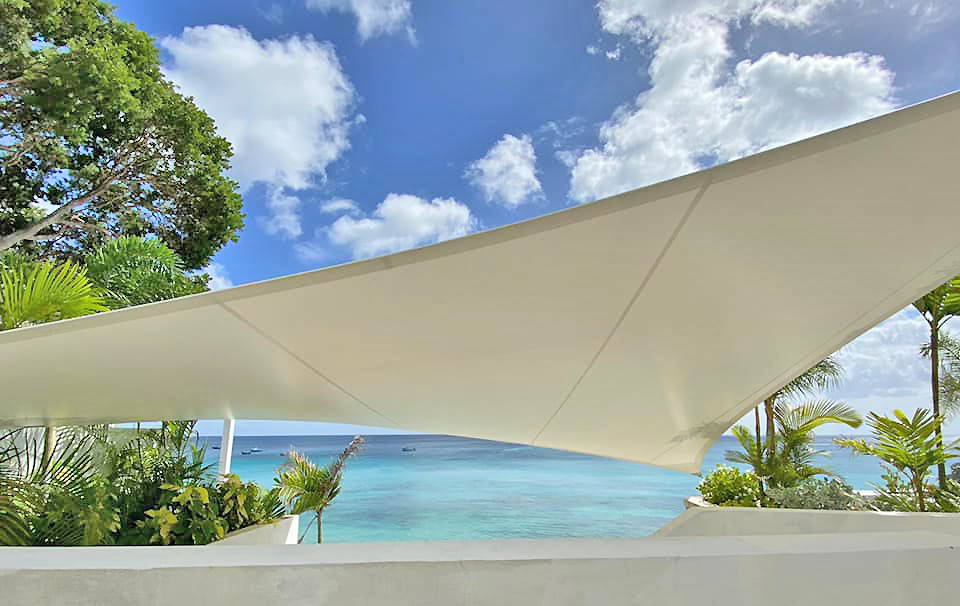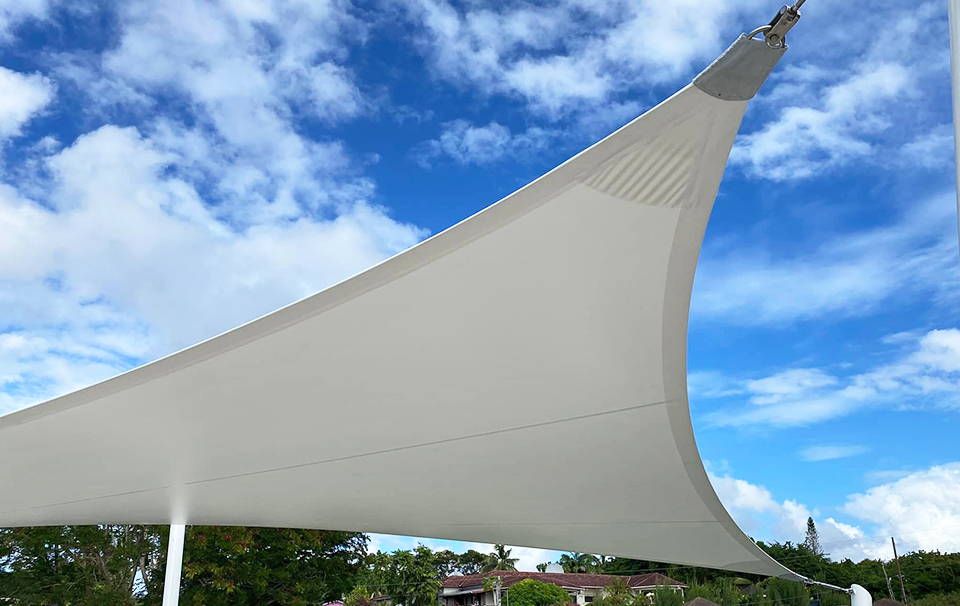 What is a tensile structure?
A tensile structure is stabilised by tension rather than compression, flame retardant and UV resistant fabric are formed to create a desired 3D shape structured by a steel frame.
Our fabrics come with a five year warranty, however when cared for correctly they will normally last substantially longer.
How do I decide what size awning?
Start by deciding what size area you would like to create shade for, from there we can help you create the optimum solution.
How do I care for my awning?
Remove any leaves or debris with a broom or leaf blower. Clean it with a gentle detergent and water. Let it air dry and do not fold away damp.
Can you help with design?
Our in-house design team can help create a photo-realistic 3D rendering of your dream awning or shade sail, allowing you to visualise it before buying. We also work with architects and designers on every aspect, from initial design through production details to create the perfect solution.
Each job is as unique as our customers so it's not possible to give a generalised lead time, however, we always advise you of this when we quote.
How do I tell a canopy from an awning?
An awning is usually made of fabric that is attached to the building, usually over a window or glass door. It can be extendable and retractable to provide shelter when it is required. A canopy is usually freestanding, and it has posts supporting it with a fabric roof.